DCA explored yet another new destination for year 2015 DCA out of Kingdom trip of 5 days that took around 60 DCA members & families to beautiful country of Morocco.
Day-1:The group arrived at Casablanca via Dammam – Abu Dhabi after total of 9 hours of flying time where English speaking guides greeted us. We were transferred in 2 luxurious buses & took us to downtown where group had breakfast at café les Soeurettes, after that drove 3 hours to famous city of Marrakech which is highest tourist visiting city. After enjoying lunch at Palais Chahramane had half day city tour including Majorelles garden  & shopping  Djemaa el fna square. Checked in at  Marrakech Atlas medina hotel. After buffet dinner the families had well deserved overnight rest.
Day-2: The group had breakfast and started journey to capital Rabat. Visited Kouotoubia mosque. On the way stopped for lunch at restaurant du parc in Mohammedia city. After reaching  the outskirts of Rabat went to local cricket club where group was greeted by Morocco national cricket team coach & club manager. He explained about level of cricket played in Morocco.  The adults & children had fun cricket for a while. Then continued to Rabat for sightseeing city tour including  the Mohammed V Mausoleum, Hassan Tower, Kasbah Oudaya. Checked in at Golden Tulip Farah Hotel. After buffet dinner families had leisure time.
Day-3: The group had breakfast and started journey to Fes the spiritual capital of Morocco . After viewing & doing photography at the new Fes city reached old Fes the medieval Medina. The group walked across the ancient & narrow streets and had Lunch at Merinides within the old Fes. After lunch plenty of shopping was done at the outlets of ceramic, lather and other local products. At the eve of sunset saw and photographed beautiful views of ancient Fes from the hill top. After long day reached late night back to Casablanca and after buffet dinner checked-in at beautiful Casablanca Kenzi Tower Hotel for next 2 nights.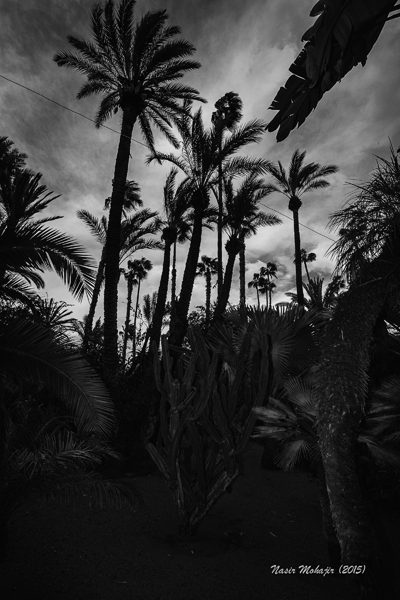 Day-4: The group had breakfast and did half day city tour of Casablanca. Visited La Hassan II Mosque where the guide explained the history and went around to see beautiful architecture of mosque,  bus tour of corniche and city center. Did shopping at famous local outlets. Had lunch at Restaurant BRAZIL. Stopped at  the central market, the Habous district for 3 hours of shopping at multiple shops. Saw The Royal palace.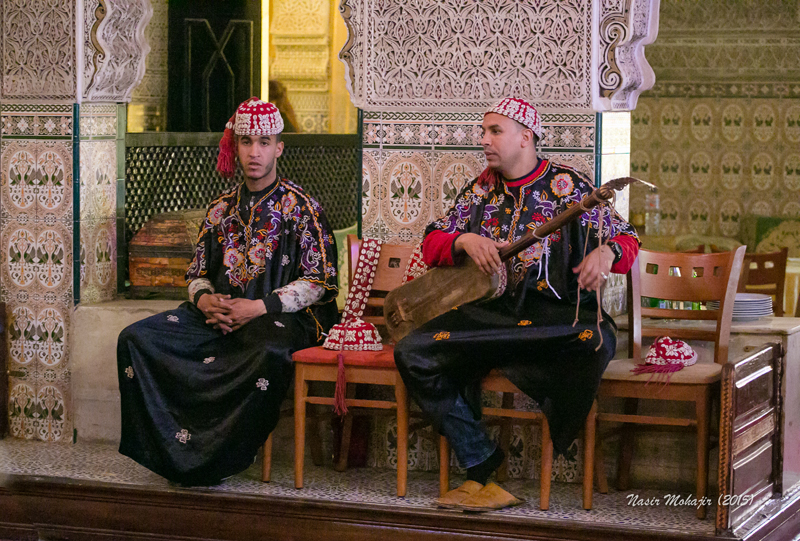 Day-5 Few families did early morning shopping and others packed their stuff then traveled back to Dammam from Casablanca via Abu Dhabi.
DCA board  thank all participating members & families to make this trip successful with their wonderful cooperation and participation. Special thanks to DCA digital media experts Nasir Mohajir, Fariha Amjad and young adults who saved memories of this trip by capturing hundreds of photographs. DCA Secretary Amjad Bilal, Treasurer Zain Khan and board member Nadir Khawaja needs special appreciation for their role in organizing the trip.  Bus coordinators Qamar Rizvi and Zafar Chowdhry did excellent job during long hours of drive.  Ladies, gents, boys, girls, children kept things alive and entertained with songs, games and other activities during long drives between the cities that made it possible to cover four cities in 4 days so easily.