November 18, 2017
Dear DCA Members
 DCA board wants to thank DCA members and families that participated in DCA Champions Trophy Final on Saturday November 18, 2017. The hard ball final was won by DCA blues led by talented captain Faisal Bashir while DCA reds were Runner-up led by Syed Yasir. The Ladies were represented by 4 balanced cricket teams. During the presentation ceremony trophies were given to both hard ball and ladies teams. Man the match was Salman Kaleemi (Brilliant Century), Best batsman of Tournament (Rehan Khan), Best bowler and Player of Tournament (Sarfraz Alam). Atif Sibghatullah performed first hat trick of the season.     
 Special thanks to the following to make the event successful:
Ladies Match Coordination: Lubna Rizvi and all ladies team. Saad performed umpire duty.
Hard ball Tournament coordination: Avais Qureshi and Najam Ansari
Digital Media Coverage: Raazia Ali
Food vendors: Nadir Khawaja
Ground Set Up: Recreation
Event MC: Nadir Khawaja and Saad Sikandar
Appreciation: Thanks to all captains, players, umpires, scorers.
Regards
Farooq A Khan, Nadir Khawaja, Qadeer A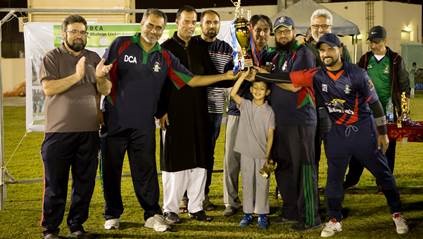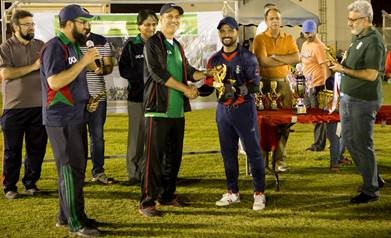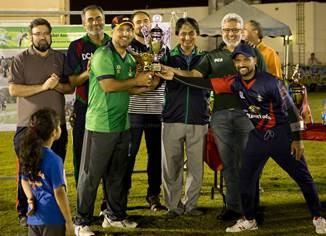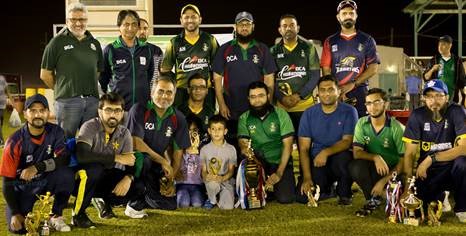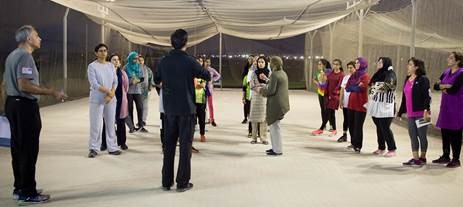 hmed, Salman Kaleemi